Representative Patty Lundstrom Honored with NMIDEA Award
Thursday, November 01, 2012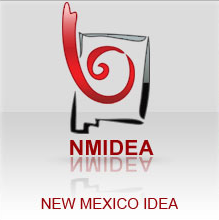 www.nmidea.org
NM-IDEA PRESS RELEASE
November 1, 2012
For immediate release
Contact: Eileen Shelton
(505) 486-4745
Representative Patty Lundstrom Honored with NMIDEA Award
State Representative Patty Lundstrom, Executive Director of the Greater Gallup Economic Development Corporation, recently received the New Mexico First Award at the NMIDEA Annual Meeting in Ruidoso.
The New Mexico First recognition is given to a person whose career has exemplified a statewide impact on economic development in legislation, community assistance or job creation. Patty Lundstrom worked many years as the Director of the Northwest New Mexico Council of Governments, and as a member of the New Mexico House of Representatives since 2001. She also served as the Chair of the Intergovernmental Steering Committee for a decade, working on the Navajo Gallup Water Supply Project, which resulted in the authorization of the settlement of Navajo Nation water rights in the San Juan River and provided funding to bring a sustainable public water supply to 43 rural Chapter communities of the Navajo Nation and the City of Gallup.
Patty's influence as a leader in the community, as well as the state, led to this honor. She has served in many leadership roles over the years, her contributions to many facets of economic development were cited in her nomination.
New Mexico IDEA is a statewide economic development organization that is dedicated to promoting New Mexico's economic growth through focused advocacy, education and training opportunities.
###