Money & You - Entrepreneur Celebrating 100th Edition of Gallup Journey
27 Dec 2012
Entrepreneurial
Brett Newberry - Gallup Journey | I hope that I will be allowed a little latitude regarding my business article for this month's issue. As you are aware, the Gallup Journey is celebrating its 100th edition with the November 2012 issue. The Business Doctor wants to celebrate by saluting the entrepreneurship of Chuck, Nate, Jenny, and Heather.
The magazine was started in June 2004 with four people: Chuck Van Drunen, Jenny Van Drunen, Chuck Whitney, and Nate Haveman. The first issue of the Journey came out in August 2004. They had a business plan that was mostly guesswork. In the beginning they had much less overhead, and they ran the Journey on personal computers out of Chuck's house and didn't pay themselves for a few months or more.
More Topics
Jack Allston - JBA & Associates |   Hello, Just an update on what is happening at JBA & Associates and our work around the state. As many of you know, I am on retainer with the New Mexico Partnership as their lead generation and appointment setting...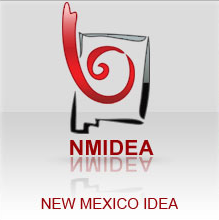 State Representative Patty Lundstrom, Executive Director of the Greater Gallup Economic Development Corporation, recently received the New Mexico First Award at the NMIDEA Annual Meeting in Ruidoso. .
Tommy Haws - Gallup Journey |  The term economic development is used a lot. Some think that it means a new place to shop or a new restaurant coming into town. It can be elusive and ambiguous, especially during a recession period such as we are going through now...