JBA & Associates - Winter 2012 Newsletter
27 Dec 2012
Economic Development
Jack Allston - JBA & Associates |
Hello, Just an update on what is happening at JBA & Associates and our work around the state. As many of you know, I am on retainer with the New Mexico Partnership as their lead generation and appointment setting consultant. Most recently, I have been very active in the state working with long-time site selection partner Deane Foote and Foote Consulting in Otero County and Gallup/McKinley County.
As I mentioned in the last newsletter, I have completed economic development consulting assignments for the Eastern New Mexico Development Alliance with an all-day site selection workshop and a condensed labor analysis; a labor analysis and business attraction program with the Foote Consulting Group (AZ) for Los Alamos; a labor analysis in Roswell-Artesia with Foote, assisting on astrategic plan for the Economic Development Alliance of Lea County with the Mike Barnes Group (MBG;) and earlier this year, a strengths and weaknesses-targeting benchmarking analysis for the Regional Development Corporation and its Regional Economic Development Initiative (REDI) for the four northern counties in Northern New Mexico.

JBA & Foote are also working in Canada, Oregon and Illinois. We are involved in two projects helping companies optimize freight costs with our location analysis tools.
More Topics
Brett Newberry - Gallup Journey | I hope that I will be allowed a little latitude regarding my business article for this month's issue. As you are aware, the Gallup Journey is celebrating its 100th edition with the November 2012 issue. The Business Doctor wants to celebrate by saluting...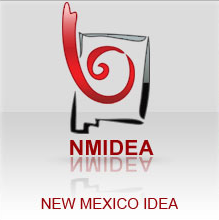 State Representative Patty Lundstrom, Executive Director of the Greater Gallup Economic Development Corporation, recently received the New Mexico First Award at the NMIDEA Annual Meeting in Ruidoso. .
Tommy Haws - Gallup Journey |  The term economic development is used a lot. Some think that it means a new place to shop or a new restaurant coming into town. It can be elusive and ambiguous, especially during a recession period such as we are going through now...